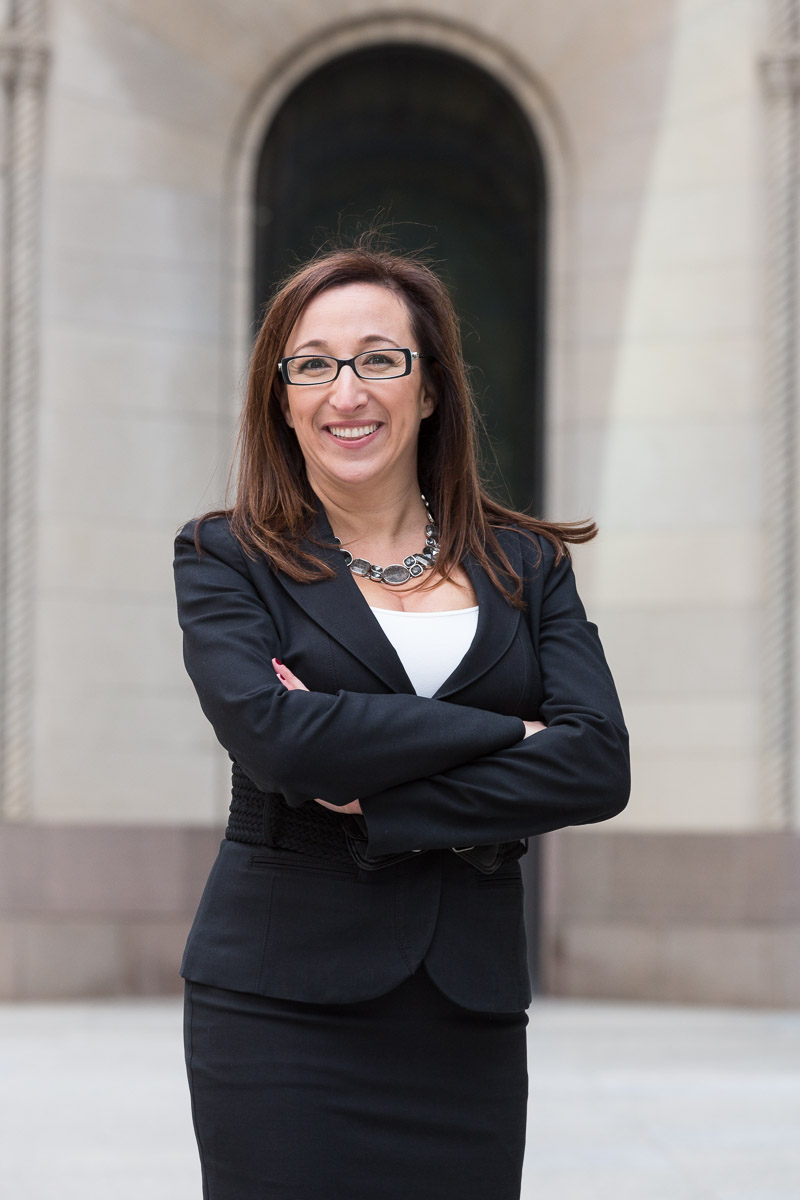 Counsel
miriam@iolaw.ca
416.601.6805
Practice Areas
Insurance Defence
Professional Liability
Product Liability
Subrogation
Property Loss
Motor Vehicle Defence (tort, accident benefits, priority disputes and loss transfer)
Occupiers' Liability
Bar Admissions
Education
M.B.A. (Schulich School of Business) 2002
LL.B. (Osgoode Hall Law School) 2002
Bachelor of Science Degree (York University) 1998
Miriam is of counsel to the firm.  She joined the firm in 2014. Miriam's career has been focused in the area of insurance defence litigation. She has experience handling complex litigation in areas of professional liability (pharmacists, pharmacy technicians, veterinarians, mortgage brokers, insurance brokers, dentists), product liability, property damage, subrogation, motor vehicle defence (tort, accident benefits, priority disputes and loss transfer), occupiers' liability, crown liability, municipal liability and institutional sexual abuse claims.
Miriam has represented clients before the Ontario Court of Appeal, Ontario Superior Court of Justice, Small Claims Court, Financial Services Commission of Ontario, Workplace Safety Insurance Appeals Tribunal as well as the College of Pharmacists.
Miriam has been actively involved in giving presentations on a wide variety of topics, including: assessing damages; waivers and releases; mould; pollution and environmental law trends; occupiers' liability; Mary Carter agreements.
Miriam completed her undergraduate degree at York University where she earned her Bachelor of Science degree. She then attended Schulich School of Business and Osgoode Hall Law School graduating with a Masters of Business Administration and a Bachelor of Laws degree in 2002. She was called to the Ontario Bar in July 2003.
Publications and Presentations
Presented "Assessing Bodily Injury Claims", 2015
Co-presented "Waivers and Releases Information Session", 2013
Presented "Pollution and Environmental Law Trends: Developments in 2011", 2012
Presented "Assessing General Damages: How Much Is It Really Worth?", 2006.
Co-author, "Successfully Negotiating A Mary Carter Agreement: What to Look Out For", Canadian Journal of Insurance Law, 2004.
Co-author, "Settling Auto Insurance Claims: Practical and Tactical Considerations", 2003.
Co-author, "Mould Proliferation: Handling Mould Claims and Coverage Issues",  2003.